Want To Sponsor Us?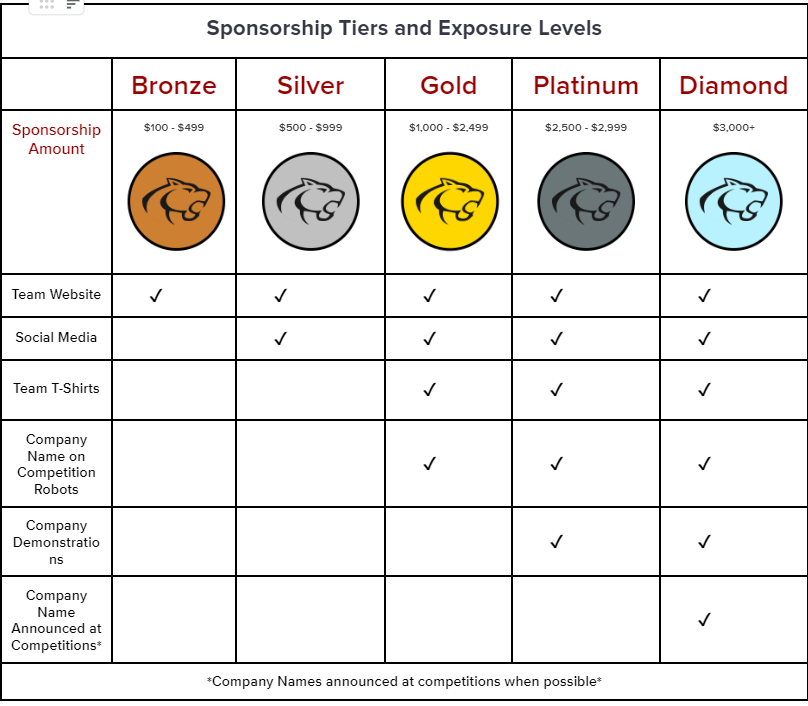 Want To Sponsor us? Benefits for your company and our Robotics team! Email us below to discuss about the process!
Click here to email us to learn about the process of sponsoring us.
For the past several years the team has been anchored by key sponsors. Lockheed Martin has been one of the team's largest financial sponsors for many years now. In addition, the team has benefitted from having a Lockheed Martin employee mentor the team as well. He has been instrumental in coaching the students over these past 14 years. Bechtel, Leidos, and Oakton High School's PTSA have also been some of our largest financial sponsors for several years. This list is subject to change as we accumulate more sponsors and participate in more outreach events to attract others to fund our team.
Individuals and companies that sponsor the team and contribute more to funding will be placed in higher sponsorship categories, which offer greater incentives and public exposure. If companies have any questions or suggestions, please do not hesitate to reach out.
Companies or individuals who wish to sponsor and support the Cougar Robotics Team must fill out the following forms below.
Click Here for the sponsorship Inquiry form
Click here to view our current sponsors